June 30, 2017 2:30 am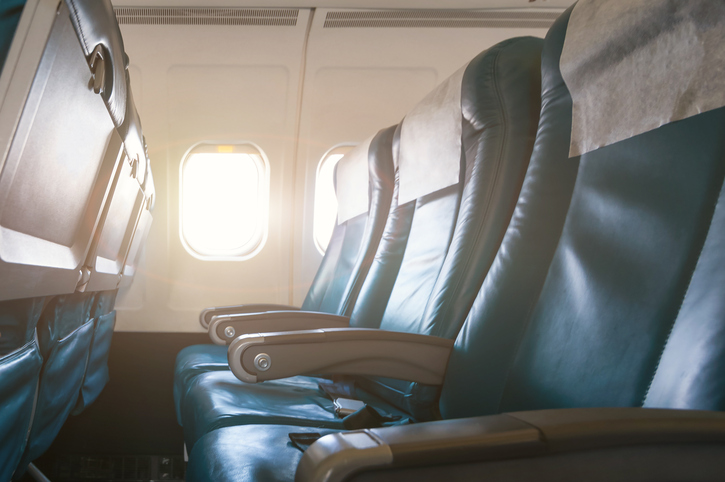 Flying is often not fun these days, but these tips from Reader's Digest may help make your next flight a bit more pleasant:
Don't neglect skin care –
Pressurized air is very dry. Moisturizing before a flight will guard against parched, itchy skin – and the sunblock in most moisturizers will protect against the radiation one study says is commonplace in aircraft interiors.
Don't fall asleep before take-off
– If you do, it will be harder for you to equalize the pressure in your ears. Hold off on your snooze until your ears pop.
Don't close the air vent –
Recirculated air may not be fresh, but doctors suggest that leaving the vent open keeps germs from lingering in your personal space.
Don't order coffee or tea –
A study by the Environmental Protection Agency said 12 percent of airplanes carry water that tested positive for bacteria. Since heating doesn't fully kill bacteria, it may be best to skip that hot drink.
Or guzzle a soda
– Increased altitude may cause intestinal gas to expand up to 30 percent. If you have a sensitive stomach, choose water over a carbonated drink.
Watch out for the seat-back tray
– Studies show it's the most bacteria-laden surface on the plane – even more so than the lavatory flush button. Clean it with an antibacterial wipe before using it – and don't rest food or snacks directly on it.
Don't sit for the entire flight –
Sitting in one place for more than four hours can slow your circulation and may put you at increased risk for blood clots. Walk up and down the aisle every once in awhile or exercise your legs while seated by flexing your feet, ankles and knees.
There are ways to avoid the middle seat –
If you're stuck with one and hate being stuck between strangers, sign up for free alerts at expertflyer.com. Enter your flight number to be notified when a better seat pops up. Then you can go to the airline's website and change your seat assignment.
Published with permission from RISMedia.