May 6, 2016 12:55 am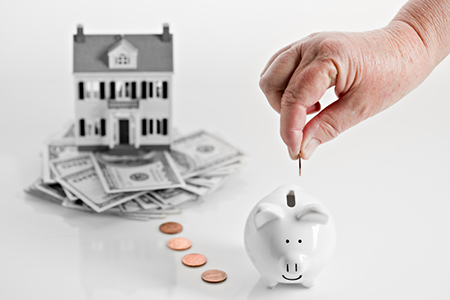 The number of retiring homeowners is projected to expand exponentially in the coming years. Maximizing your real estate investment can help underwrite retirement expenses. For your consideration: the Home Equity Conversion Mortgage (HECM).
HECM is the Federal Housing Administration's (FHA) reverse mortgage program, which enables homeowners to withdraw some equity in their home in a fixed monthly amount, a line of credit, or a combination of both.
To be eligible for a FHA HECM, you must:
• Be a homeowner 62 or older;
• You must live in the home;
• Own your home outright, or;
• Owe a low mortgage balance that can be paid off with proceeds from the HECM, and;
• Have financial resources to pay ongoing property charges like taxes and insurance.
You are also required to receive consumer information free or at very low cost from a HECM counselor prior to obtaining the loan.
A longevity annuity can also be a useful tool. Retirees aged 65 could draw $3,000 a month to age 100 with assets of $600,000, at which point their assets would be fully depleted. Retirees could use $200,000 of their nest egg to purchase a longevity annuity that begins payments of $3,000 after 10 years. These same retirees could draw on a reverse mortgage credit line to bolster their retirement income, as long as they had sufficient equity in their home.
Retirees with equity in their home who depend on pensions (rather than a nest egg of financial assets) can supplement their pension income using a HECM reverse mortgage in either of two ways. One way is to exercise the "tenure" option under the HECM program, and receive a fixed annuity payment for as long as the retiree remains in the house. The second way is to exercise the credit line option, using some or all of it to purchase an immediate annuity from a life insurance company.
You can find a HECM counselor online at HUD.gov, or by phoning 800-569-4287.
Published with permission from RISMedia.