July 13, 2016 1:25 am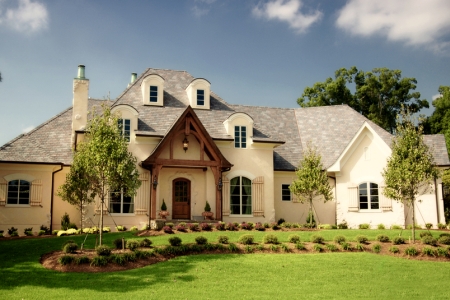 Mansions are typically associated with luxury markets, but most of them exist outside high-end enclaves.
Utah, in fact, boasts the most mansions by metropolitan area—homes that have at least 15 rooms (excluding bathrooms and closets), five of which are bedrooms, according to an analysis by SmartAsset (www.smartasset.com).
Provo-Orem, Ogden-Clearfield and Salt Lake City, all in Utah, are the top three metropolitan areas nationally with the most mansions. In the Provo-Orem area, 2.42 percent of houses are considered mansions by SmartAsset's definition—nearly double the amount in Ogden-Clearfield, which is 1.57 percent. Just over 1 percent (1.44) of Salt Lake City homes is considered mansions.
Rounding out the top 10 metropolitan areas with the most mansions are:
4. Bridgeport-Stamford-Norwalk, Conn. (1.37 percent)
5. Washington, D.C. (1.11 percent)
6. Atlanta, Ga. (1.11 percent)
7. Honolulu, Hawaii (1.02 percent)
8. Orlando, Fla. (0.93 percent)
9. Raleigh, N.C. (0.84 percent)
10. Oxnard-Thousand Oaks-Ventura, Calif. (0.77 percent)
In the market for a mansion? Contact your real estate professional for insight on the mansions available in your area.
Source: SmartAsset
Published with permission from RISMedia.