July 27, 2016 1:55 am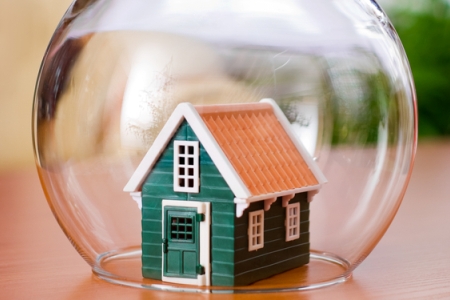 Raising the deductible on any type of insurance policy typically reduces the premium. Raising the deductible on a homeowners insurance policy, however, may not guarantee savings, according to a recently released study by insuranceQuotes.
Insurance policies—and opportunities to save on them—vary by state, the study reveals. In North Carolina, for example, policyholders reap a 16.4 percent savings when the deductible is raised from $500 to $1,000; in Texas, on the other hand, policyholders save just 1.8 percent for the same raise.
The states with the highest savings rates on a $500 to $1,000 deductible raise, based on the study's findings, are:
1. North Carolina (16.38 percent)
2. Rhode Island (14.02 percent)
3. Connecticut (12.23 percent)
4. Massachusetts (10.54 percent)
5. Nebraska (10.15 percent)
6. Pennsylvania (9.88 percent)
7. New York (9.85 percent)
8. Alabama (9.69 percent)
9. Iowa (9.52 percent)
10. Maine (9.40 percent)
"Choosing a higher deductible means you share more potential financial risk with an insurer and also makes you less likely to file a claim," says Laura Adams, senior insurance analyst for insuranceQuotes. "In return, insurers charge a lower premium.
"What you do with your home insurance deductible should depend on where you live," Adams says. "If there's no significant savings, it may not make financial sense to increase your deductible. Be sure to review your coverage every couple of years to make sure your policy and insurance provider is still right for you."
To learn the savings rate in your state, and rates for higher raises, visit insurancequotes.com/home/raising-homeowners-deductible-saves-money-071316.
Source: insuranceQuotes
Published with permission from RISMedia.